About Shadow's of the 60s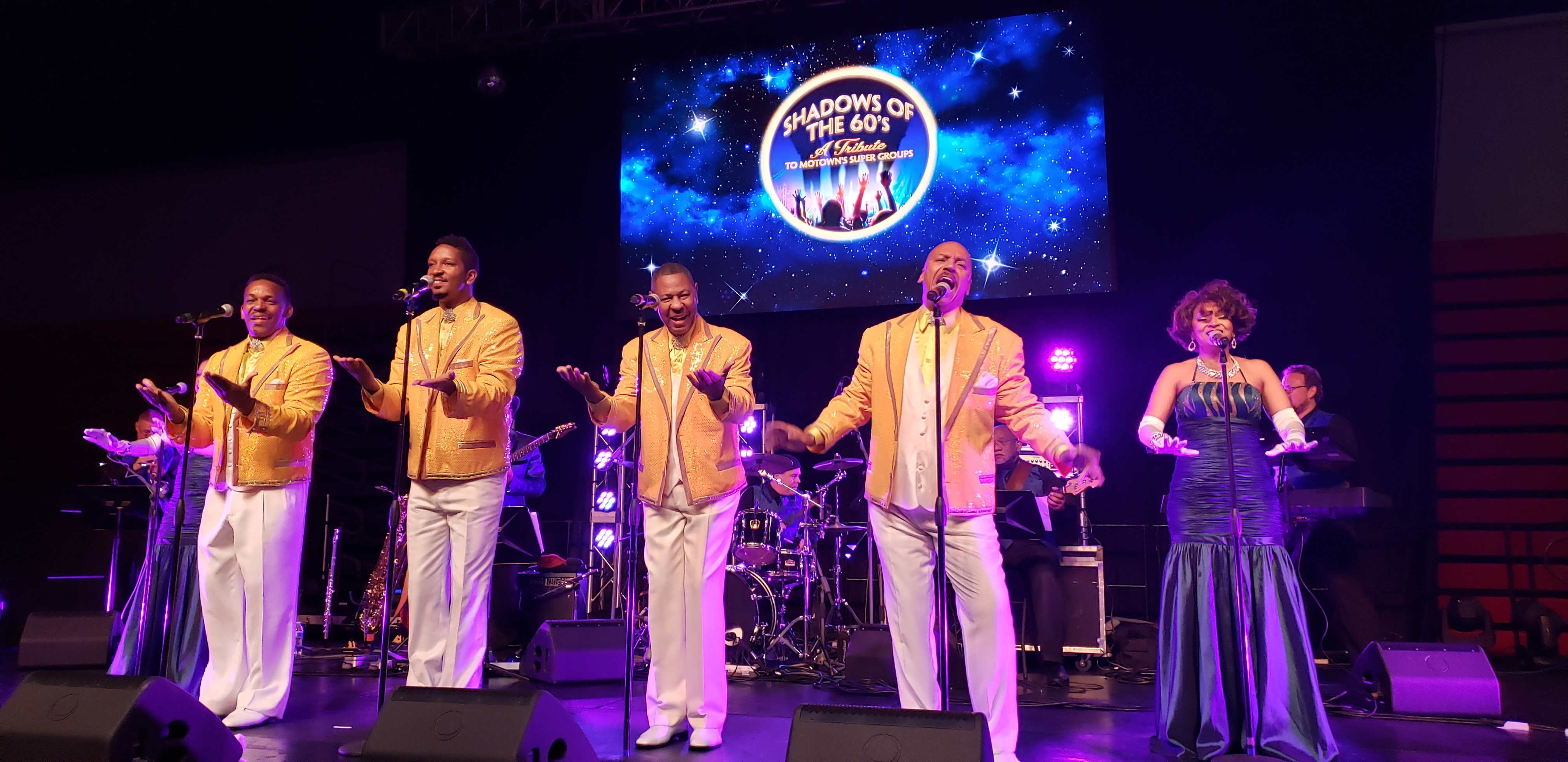 Shadows of the 60s pays tribute to the tremendous legacy of Motown's Super Groups, in a salute to the legendary stars of Motown such as The Supremes, The Four Tops and Temptations.
In this highly interactive and visually stunning production, SHADOWS OF THE 60'S perform the hits that span several decades. Featuring top industry musicians and singers dressed in exquisitely designed costumes and dazzling choreography, Shadows Of the 60's present the music of Motown with the intensity of the original recorded performances.
Each singer and musician was chosen because they embody the spirit, style and excitement of the original artists in concert. Close your eyes and you will hear the magic of Motown, open them and you will see and feel the raw "front row" experience of attending a live Motown concert, circa 1964. The evening is capped off with a jaw dropping grand finale featuring the music of Motown's Smokey Robinson, Marvin Gaye, The Marvelettes, Junior Walker & The Allstars, Stevie Wonder, Gladys Knight & The Pips, The Contours and more! Shadows Of The 60's," is truly a concert for everyone!
Our Team
An entertainer with over three decades of experience. In The mid to late eighties he was a member of the Hall Of Fame group, the Drifters, which featured two original members, Charlie Thomas and Elsbeary Hobbs. He has toured world-wide and is currently the lead singer and record arranger/producer for internationally acclaimed a cappella group, The Persuasions. He is an author and songwriter.

Dave has over 20 years experience in developing theme shows and 50's and 60s style productions. He has produced or written songs for shows in Las Vegas, Nevada (Sahara Hotel & Casino - "Love Potion #10" and the finale song for a rock and roll show that played in Las Vegas for over 7 years). Dave has also created and produced Christmas shows in Atlantic City (Resorts Hotel & Casino, The Sands, Tropicana).

In his present production, Dave has gathered talented musicians and singers who have worked with various legends of rock and roll, soul and Motown to create his "Shadows Of the 60s," TRIBUTE to the Four Tops. A long time admirer of the Four Tops' Levi Stubbs voice Dave had the pleasure of meeting him and the other Tops on several ocassions during his tenure with the Drifters as an opening act for the Four Tops as well as appearing on the 1985 Motown Returns To The Apollo NBC television special in the show's opening number, "Battle Of The Bands" which featured The Tops, Temptations, Manhattans, The cadillacs and The Drifters, the group Dave was a member of at that time. The footage can be seen on youtube as introduced by Bill Cosby.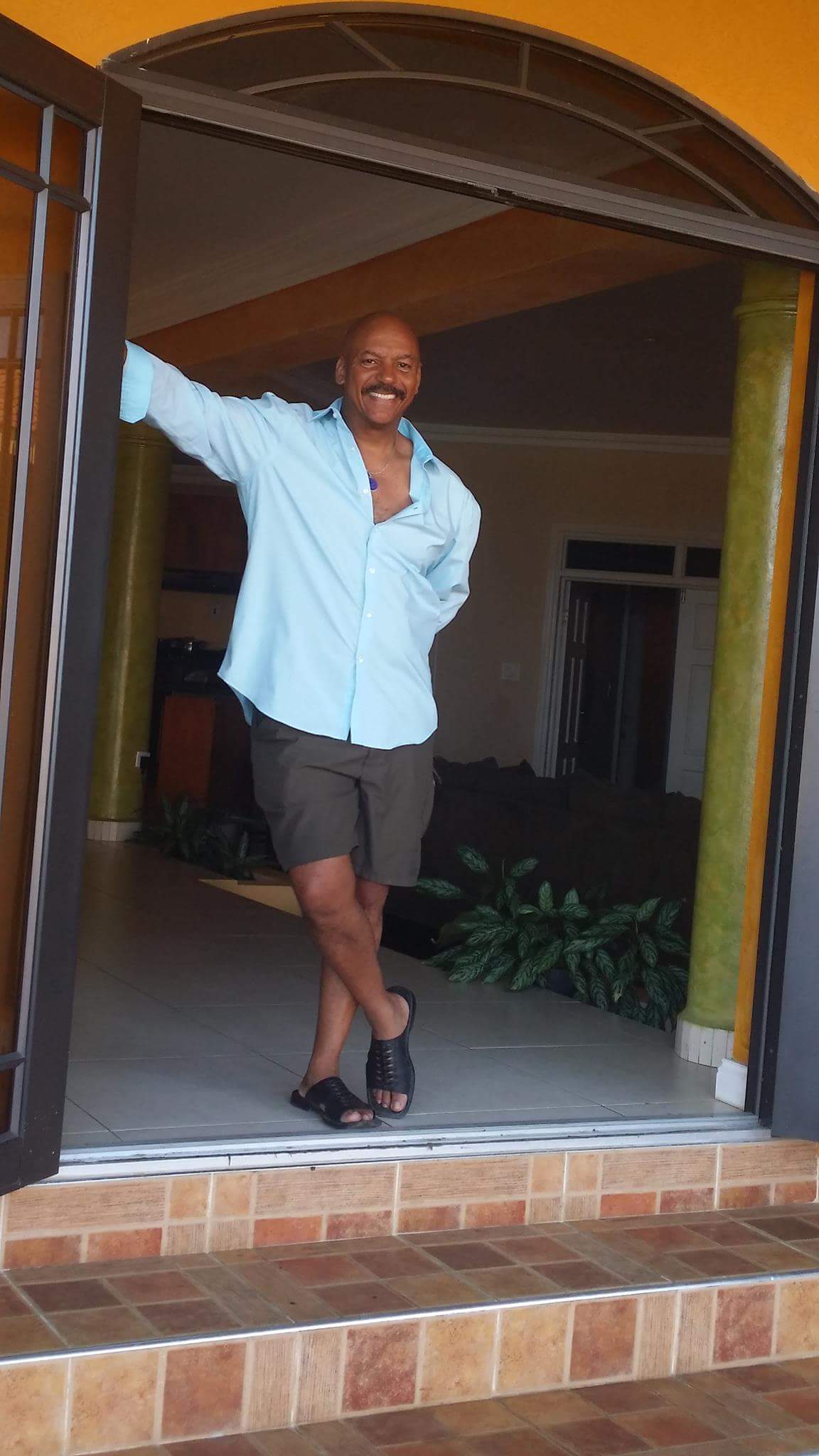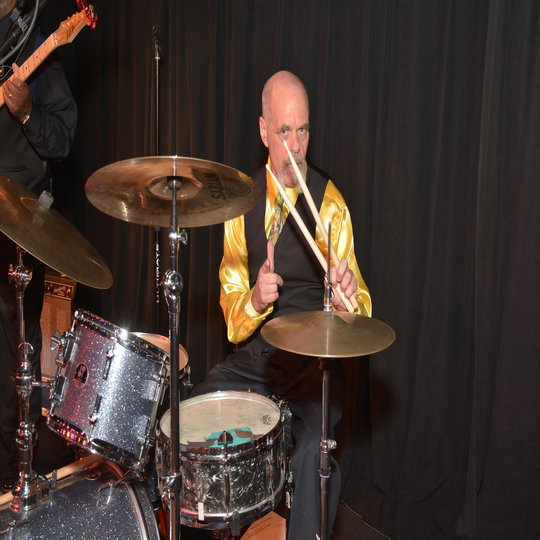 Mike has played with Mick Taylor of the Rolling Stones, Rock and Roll legends, Chuck Berry, Del Shannon, The Drifters and many more. He is also the owner/operator of his own recording Studio.
Mark is a seasoned veteran of the New York music scene, Mark has had a diversified career in both the Jewish and Secular music fields. In his 30 years of playing Mark has performed with many well known artists. These music stars include Peter Frampton, Donna Summer, Roger Daltry and the British Rock Symphony, Lou Rawls, Gladys Knight and the Pips, James "JT" Taylor (Kool and The Gang) The Four Tops, Phoebe Snow, Chita Rivera, The Spinners, The Temptations and many more.

In 2000 Mark was asked to join the hand selected musicians that make up the Riverdance Orchestra as soprano sax soloist. This world famous show highlighted many Broadway hits. Mark has performed in Grease, Smokey Joe's Café, Footloose, Hairspray, Movin Out, The Wedding Singer, BKLYN, Leader of the Pack and the national tour of Barnum.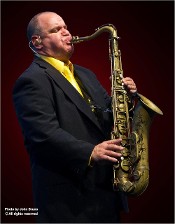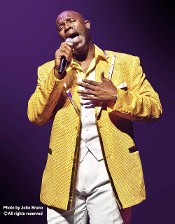 A native of Cleveland, Ohio, Eric B. Turner began his life long journey of entertaining the world at the age of 7. Gifted with the ability to seemingly flow effortlessly from one mantle of entertainment to another, Eric B. Turner is the very definition of a Renaissance man.

At the age of 16, he received a full scholarship to attend the University of Akron (Ohio) majoring in Vocal Performance. From the University of Akron Eric earned Bachelor of Arts in Vocal Performance, Master of Arts in Musical Theatre/Vocal Performance, Master of Education in Higher Education Administration, and * PhD in Counseling Psychology with focus on Marriage and Family Counseling. Dr. Turner has served as a Professor of Psychology and Music Business at several institutions of Higher Education including The University of Akron and New York University.

Eric has performed in several Off-Broadway productions, and tours, including: "Sunfish-The Musical", "Rent", "Ain't Misbehavin", "Lil Shop of Horrors" and others. Eric been seen in Films including: "SYNECDOCHE, NEW YORK (2008) and "AMERICAN GANGSTER (2007) and Television shows including: NBC's- "Law & Order", CBS's- "CSI:NY", BET-"My Two Cents", and ABC's- "The Bachelorette". Eric has shared the stage with artists such as: Mariah Carey, Anthony Hamilton, Anita Baker, Chaka Khan, Michael McDonald, Jahiem, Joe and Elisabeth Withers.
Our lady of sunshine, ambassador of joy. A truly dynamic and effervescent talent and the ideal choice to play the lead in our tribute to Motown's Divas of soul, The Supremes.
Born and raised in New York City, started singing at the age of three. By the age of thirteen, she made her way to the hit NBC show, "Showtime at the Apollo" and Amateur Night at the Apollo. After winning numerous times (from the age of thirteen to twenty-seven), she was invited back several times as a guest performer. At the age of seventeen, she won the teen division on the CBS show, "Big Break", which was hosted by Natalie Cole. In 1993-1997, Julia sang lead in the Sony/Hall of Fame Recording group "Assorted Phlavors".

1997, she auditioned for the hit comedy movie "RIDE" and won the principle role of Blacke'. The movie starred Cedric The Entertainer, John Whitherspoon, Malik Yoba, Snoop Doggy Dog and Downtown Julie Brown. The Miramax film was written and directed by Milicent Shelton and produced by the Hudlin Brothers (House Party & Boomerang). Julia went on to perform and tour in numerous National plays: "Dream Girls (starring BJ Crosby), Beehive, If This Hat Could Talk, Middle Class Black Folk In The Claire De Lune, Things That Lovers Do (starring Chante Moore, Kenny Latimore, Stephanie Mills & Clifton Powell) and A House Is Not a Home" (starring Allen Payne & Christopher Williams).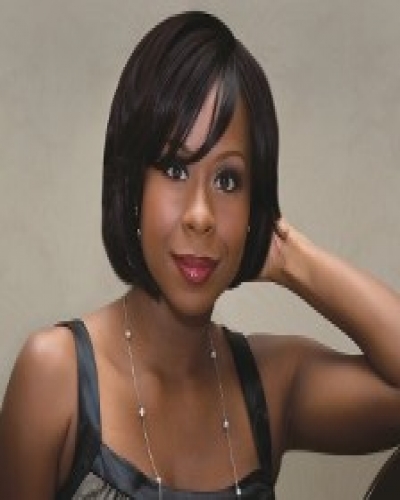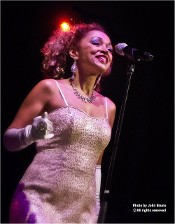 Gifted vocalist, Susan has been a breath of fresh air to Shadows Of The 60s. She has performed as a singer, actor, narrator and writer for many years with a career which includes lead vocalist for her own rock group, Contagious in L.A., background vocals for numerous artists and theatrical productions and concert performances world-wide. Susan has also done the nightclub circuit appearing at well known jazz venues such as Lenox Lounge and St. Nick's Pub.
Born in Brooklyn, NY and raised in the Dominican Republic, is a classically trained pianist and vocalist since the age of six (6). Her leadership capabilites blossomed early when she became vocal director and featured vocalist at her church at the age of 13. At age 14 she sang at the Dominican Presidential convention, becoming the youngest vocalist/vocal co-director of the Dominican National Choir.

She is currently the Music Director of a Praise and Worship Team in New York City. Now, following in the tradition of most of the superstars of Motown, This "church girl" has brought her Gospel background to the joyful Motown sound, having embraced its cheerful and positive lyrics and melodies to become a powerhouse presence with Shadows Of The 60s.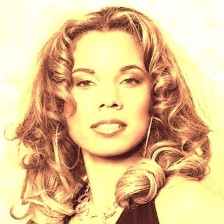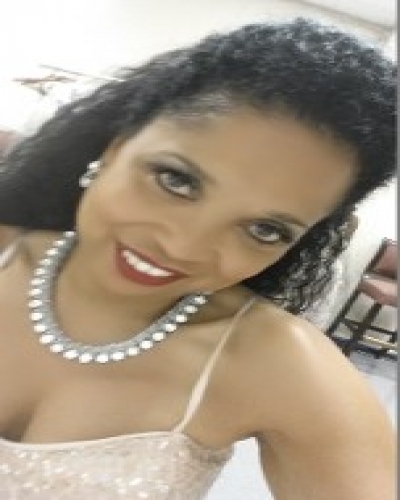 Sonia sings lead and background vocals and has worked on various studio projects and shows in Atlantic City, toured nationwide and has performed in China, Hong Kong and the Caribbean. She is perhaps the most versatile vocal member of Shadows Of The 60s, capable of filling multiple roles with both The Tops Tribute and Supremes Tribute. She has appeared on numerous shows with various rocknand roll and soul legends, from Jerry Butler to Chuck Berry.
Tanesha is a multi-faceted performer who has worked on the big screen, small screen and in the recording industry, and as an artist with Capitol Records. She has shared the stage with Mariah Carey, Patti LaBelle and Oleta Adams, to name a few. She is a member of the Grammy-nominated Broadway Inspirational Voices.

Tanesha is currently doing her part in politics by singing with Joe Scarborough (MSNBC) as part of the Norning Joe Band! Some of her favorite theatre credits are: "Caroline or Change" on Broadway, Sheila's Day," "Clybourne Park" and "The Piano Lesson" Off-Broadway and regionally. On TV, Tanesha played the starring role of Crystal in HBO's short-film, "The Cycle." She can be seen in upcoming episodes of Law & Orsder, SVU on NBC an Bull with Michael Weatherly, on CBS.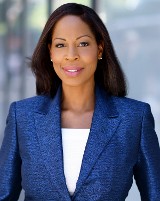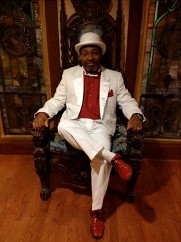 Played in the Motown Pit Band *Signed to Holland Dozier Holland as Staff songwriter along with Harold Beatty, Richard Davis, *Co wrote 4 Tunes with Brian and Edward Holland, Harold Beatty, Richard Davis on the Ain't it Good, feeling good album with Artist Eloise Laws (Invctus Records} James Jamerson, was on the Bass and Mel Played Guitar. James Gadson Drums ,John Barnes Keyboards. *Co Wrote Tunes on the Last 2 Supremes Albums "High Energy" and" Mary, Scherrie & Susaye" on Motown Records.

Played on sessions with the legendary James Jamerson, Eddie "Bongo" Brown, McKinley Jackson, Everett Collins, Chris Jasper, Liz Hogue ,James Carmichael, H.B. Barnum, Dale Warren & Robert Manchurian, The Energetics, Universal Mind, Kevin Keyes, Olivia McClurkin, Bobby Boyd, Frank Abel, Gene Redd Jr, and a host of others..

Melvin Miller has played in shows with/for The Supremes, Donnie McClurkin, Atlantic Starr, Miki Howard, Glenn Jones, Janet Dubois (Good Times), Ruth Brown, Little Anthony and the Imperials, The Delfonics, Ray Goodman & Brown, Harold Melvin and the Blue Notes, Gideon McKinney, Dave Revels ,The Main Ingredient, The Four Tops, The Dells, Peabo Bryson, Sam & Dave, James Brown, Maxine Brown
At the age of 20, Johnathan moved to New York City with $200 and a dream. Since then, he has performed on several Broadway Tours and has written and sang for international recording artists and Grammy Award-winning music groups. In 2012, Johnathan released his freshman EP "...and then the rolling stone fell in love" and toured the eastern seaboard.

His music has beern featured on national and international television and has been spotlighted for its honesty, raw emotional appeal and his vocal prowess. In 2016, Johnathan is scheduled to release two new singles, "Quicksand" and "1 N A Million Love." Johnathan, A graduate from Columbia University, is heavily involved in social causes, using his music to spearhead anti-violence/anti-bullying, LGBTQ equality, poverty and human rights campaign.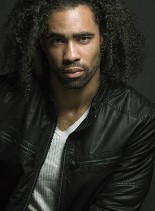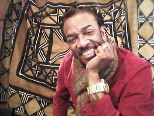 Lawrence Anthony or LA, as he is afffectionately known to fans, friends and family, is a refreshing addittion to The Shadows Of The 60s family. Bringing his positive and enthusiastic nature along with a robust Bass voice,

LA is a solid anchor for our Temptation Tribute, evoking in fans memories of The legendary original group's Melvin Franklin. LA has also been heard on radio with his own "Quiet Storm" show on 91.1 WOSS in New York. He has been seen in commercials and on documentaries for public and commercail televison.
Sam has been an entertainer for over three decades, most notably as a member of the 1970's group, The Joneses whose smash hit was "Sugar Pie Guy." He has performed with the Platters and appeared world-wide.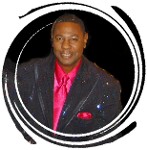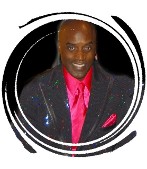 Larry Stephen Hines is an accomplished singer, actor and dancer has appeared in a variety of theatrical venues both nationally and internationally. Larry has appeared at the Tropicana Hotel and Hilton Hotel in Atlantic City, NJ in Smokey Joe's Cafe and at Resorts Hotel in Atlantic City in Sammy Davis Jr.-The Ultimate Entertainer and Forever Motown.

He has performed with legendary groups such as The Drifters, The Platters and The Persuasions and toured with Cissy Houston and Freda Payne. Most recently Larry staged the musical numbers for the off broadway hit The Widow and Miss Mamie that garnered 5 Audelco awards. TV credits include The Good Wife, Law and Order and As The World Turns.
Watkins has been performing since the age of 8. The singer, dancer, actor hails from the New York City and has been in such productions as Once On This Island, Cats, Swing, Smokey Joe's Cafe, Aida, Beauty and the Beast, Ain't MIsbehavin', Your Arms are too Short to Box With God, and The Radio City Music Hall Christmas Spectacular.

He has also shared the stage with such greats as Jennifer Holiday, Stephanie Mills,Tremaine Hawkins and Aretha Franklin. Watkins also served as assistant stage manager for the famed Alvin Ailey American Dance Theater. Watkins' career has taken him from stage to T.V., appearing in Law and Order SVU and Criminal Intent, Cashmere Mafia, Girls on HBO and The Radio City Christmas Spectacular T.V. special.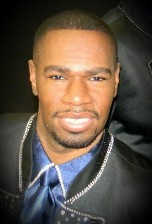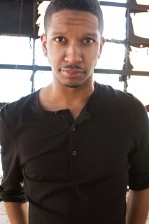 A.J. has been seen in many musical theatre productions including The Wiz and Smokey Joe's Café. A.J. has also appeared in many productions shows and revues at numerous casinos, theaters, theme parks, and music festivals across the nation and internationally.

A.J. has a bachelor's degree in music business administration from Indiana State University and is a member of Alpha Phi Alpha Fraternity Inc.
Eric is a multi-instrumentalist and singer, often fronting his own bands, plays keyboard for our production show. He has played with classic oldies groups the Chiffons, Danny & The Juniors, Platters, Drifters and many more.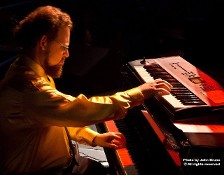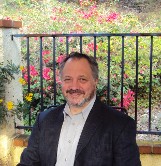 David Backer is our technical director and production coordinator. He has over three decades of experience as a touring musician, musical and technical director for legendary artists such as Chuck Berry, Bo Diddley, Percy Sledge, Del Shannon, The Drifters, Damon Harris and G.C. Cameron (formerly of the Temptations and Spinners, respectively).

David has performed at and consulted on thousands of events from Presidential Gala's to Radio City Music Hall. He has performed and consulted on international tours throughout Europe, South America and Canada.

For many years, David has booked and produced national acts through his company, Backer Entertainment. With his background and credentials David has proven to be an invaluable asset to "Shadows Of The 60s," while providing our clients with a sense of security knowing their event is in the hands of a professional team.